Most city buildings sport a modern look. But some establishments still exhibit the old yet timeless neoclassicism and romanticism styles.
If you're working in the construction industry, you've probably wondered what inspired the styles of buildings in the country. Most city buildings sport a modern look. But some establishments still exhibit the old yet timeless neoclassicism and romanticism styles.
Neoclassicism and Romanticism architectures
Have you seen Rome- or Greek-like establishments? There are capitol buildings, churches, and schools that seem from a different era. These infrastructures may have taken inspiration from the neoclassicism and romanticism periods.
Neoclassicism and romanticism are two opposing movements, yet they always come together. Neoclassical architecture is all about simplicity, symmetry, and balance. Meanwhile, romantic architecture features asymmetrical designs, picturesque ornaments, towers, and spires.
Examples of Neoclassicism and Romanticism buildings in the Philippines
The neoclassical and romantic periods existed around the late 17th to 19th century. Yet their architectural influence remains alive in the Philippines. Here are some examples of neoclassicism and romanticism buildings in the country:
Manila Central Post Office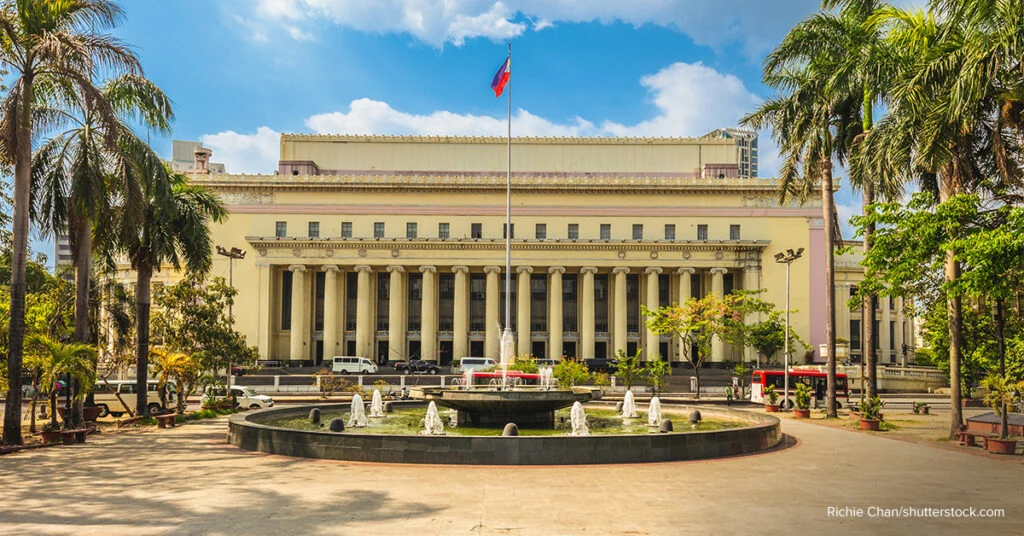 Located on the banks of the Pasig River, the Manila Central Post Office proudly flaunts its neoclassical beauty. This building features 16 large pillars neatly lined up before the entrance. Its main body has a rectangular design. And its flanks sport a semi-circular structure. With the post office's magnificent architectural style and rich history, it belongs to the country's Important Cultural Properties (ICP).
National Museum Complex (Manila)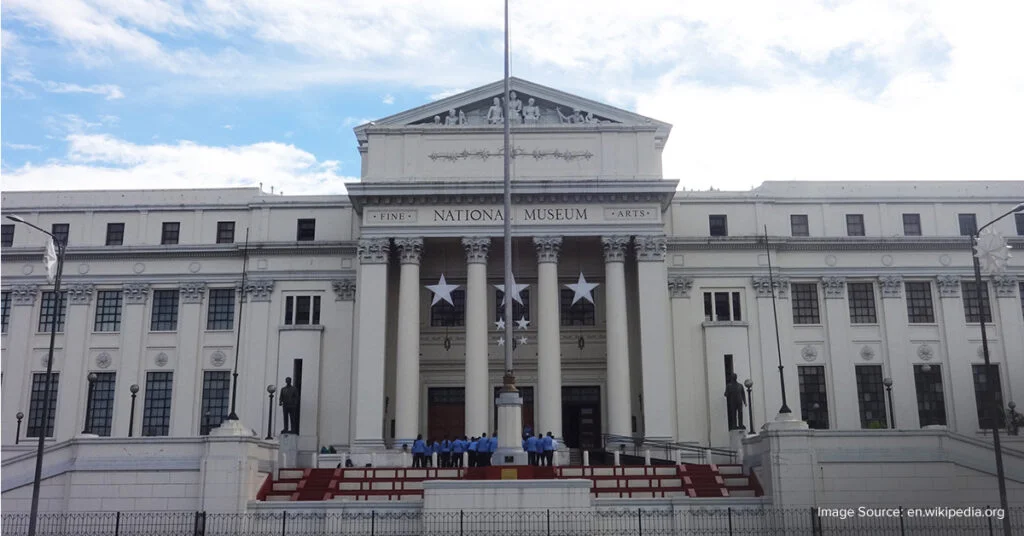 You can find the National Museum Complex (Manila) on the Rizal Park grounds. This museum complex consists of 3 central museums. These are the National Museum of Fine Arts, the National Museum of Anthropology, and the National Museum of Natural History. These buildings have neatly lined columns, wide doorways, and uniform windows – giving away their neoclassical architectural style.
Iloilo City Hall
The Visayas region also has its share of neoclassical architecture. Located in Plaza Libertad, Iloilo City Proper, it erects the Iloilo City Hall. This building has high ceilings, a dome, and uniformly arched windows. The city hall also adopted some Art Deco and nativist architectural styles for a more unique appearance. Moreover, this is Visayas' first green building. It has a rooftop garden, a rain harvesting facility, and solar-powered air-conditioning units.
Puerto Princesa Cathedral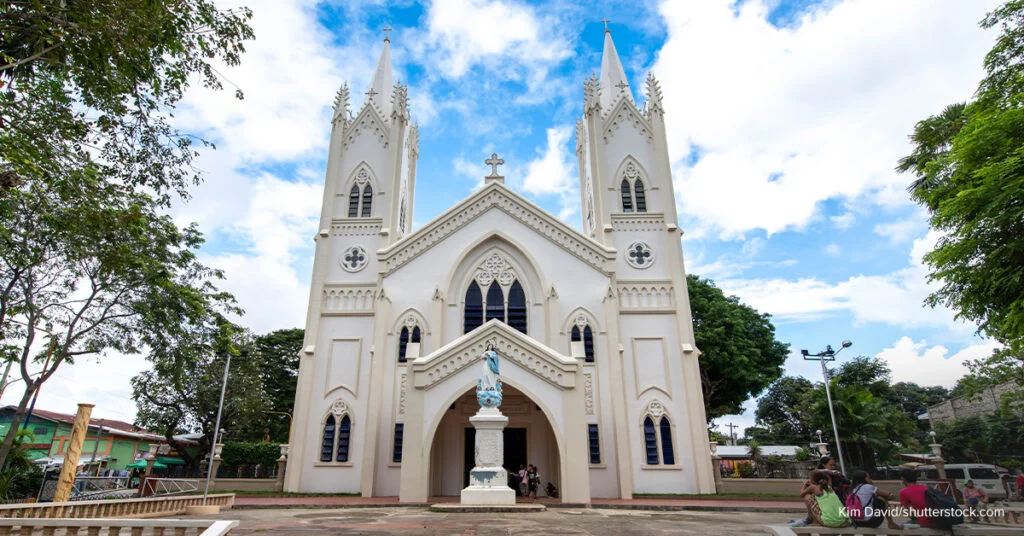 Near the Port of Puerto Princesa Palawan, there's the Puerto Princesa Cathedral. This church has a Gothic Revival (Neo-Gothic) exterior, a type of romantic architecture. Gothic Revival buildings feature pointed arches, lancet windows, hood molds, and intricate detailing. And Puerto Princesa Cathedral exhibits all of these characteristics.
Saint Augustine Metropolitan Cathedral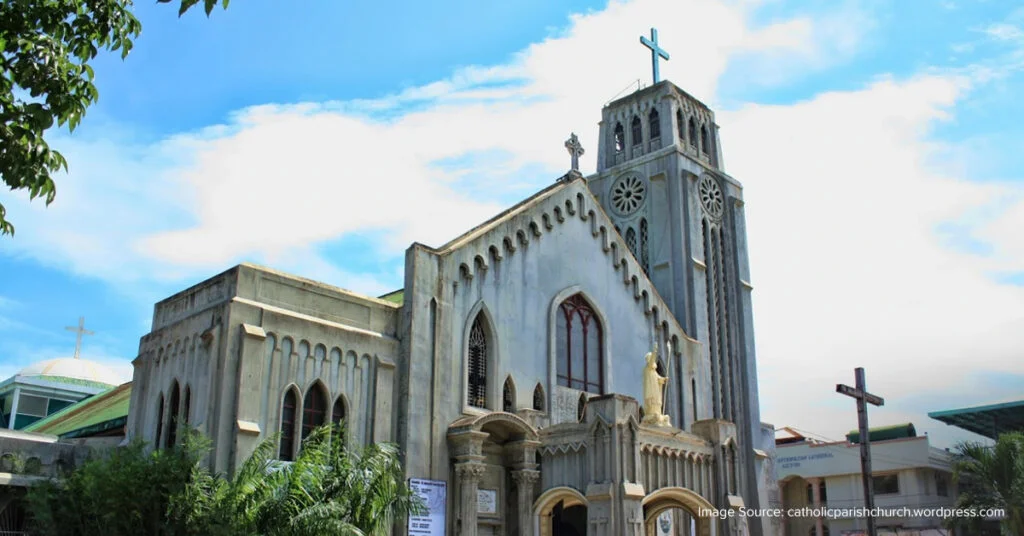 For romantic infrastructures, Cagayan de Oro City has the Saint Augustine Metropolitan Cathedral. Founded in 1624, this Roman Catholic Church experienced many hardships and major renovations. It suffered from the Second World War and the Mindanao conflict. But today, it's able to hide its long years of misery with its beautiful Gothic Revival facade.
Construction of Neoclassicism and Romanticism buildings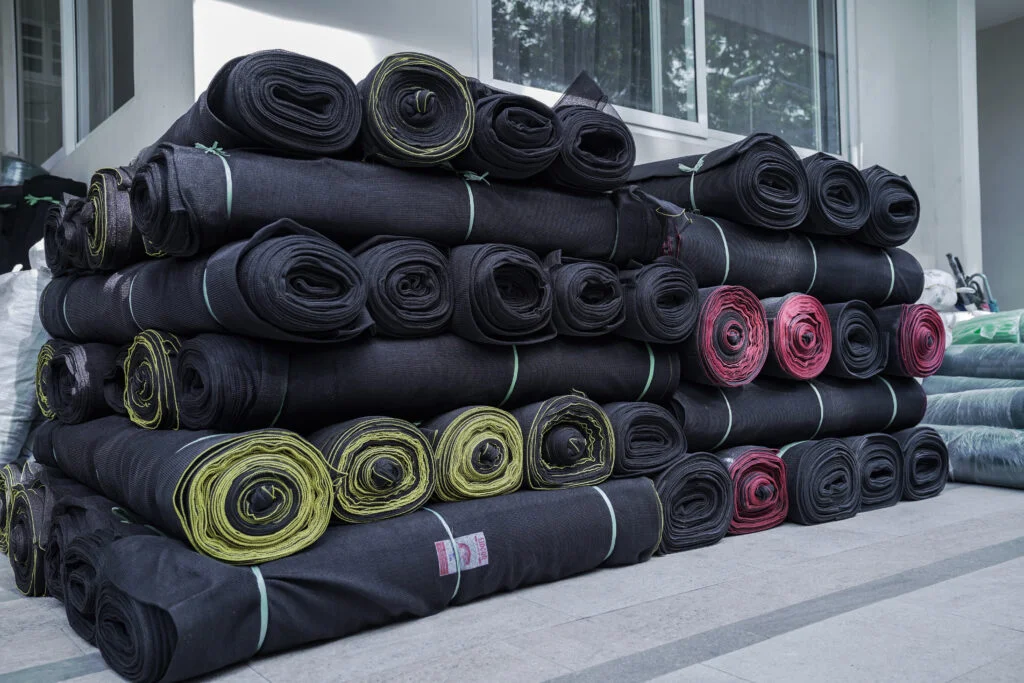 Modern buildings outnumber the neoclassicism and romanticism infrastructures. But these old-fashioned establishments feel more prestigious and give off a historical vibe. Building these architectural styles seems challenging.
If you're working in a construction company in the Philippines, plan out your neoclassical or romantic construction project carefully. These types of buildings exude an old-fashioned style. But it doesn't mean you have to use substandard materials. Look for trusted suppliers that provide high-quality construction materials, tools, and equipment. We at Philippine Ranging Nets offer the best construction safety net. Featuring a tough and premium build, our nets guarantee unparalleled safety. Check out our net catalog and order yours today!