Christmas time is just around the corner, and so is the time for a construction holiday break. While you may be in the middle of a project, even commercial construction has to stop, albeit temporarily, to give workers some time off. Even in the Philippines, some construction projects come to a halt during the Christmas season. Some sites even close down to follow government-mandated holidays.
This post aims to provide a practical safety guide to individuals planning to launch their own construction businesses or those simply interested in the sector. Small and mid-scale construction firms can also get a tip or two when it comes to keeping construction sites safe and secure during the holidays.
Here Are 5 Ways to Secure Your Site for Construction Holiday Break
Safety should be a priority at all times, but more so during the construction holiday break. Before you plan for the holiday party, make sure you have mapped out the construction site's safety. Now is the best time to showcase your best practices when it comes to keeping your site safe and secure before the construction holiday starts.
1. Conduct a risk assessment and emergency protocol
Communication is a very important strategy when it comes to keeping the construction site secure during the holidays. Assessing the security and safety risks of the project site is best done with the participation of key employees including project managers. Evaluate all potential hazards, both natural and man-made. Suggest possible solutions and stop-gap measures. Come up with an emergency protocol so that the company maintains a proactive stance in case an emergency happens during the construction holiday break. Cascade the information to everyone down the line so there is no communication gap and all critical areas are covered.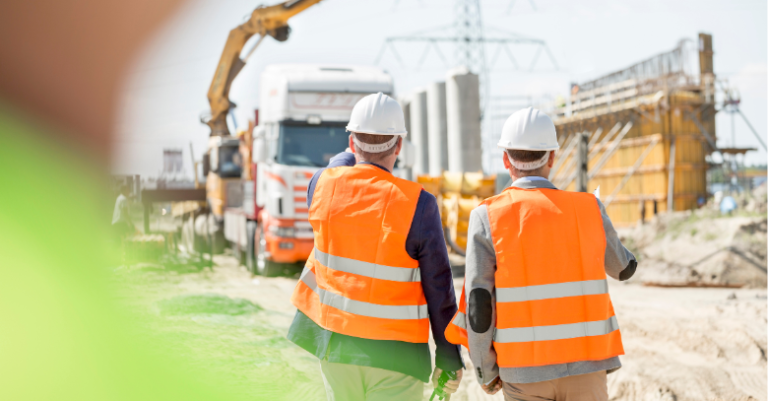 Construction sites are a magnet for unscrupulous individuals who may want to take advantage of the construction holiday break. In most cases, only a few people work on construction sites during the holidays. Sometimes, construction work totally stops and a few men are assigned to watch the site. Not all construction companies in the Philippines can afford to hire additional security guards or install sophisticated CCTVs for security purposes. You can secure the site perimeter to prevent the entry of unauthorized people by using construction safety nets, fences, gates, or temporary hoardings.
3. Make a shut-down checklist
With the numerous materials and equipment found on the construction site, you are bound to forget a thing or two when the construction holiday break starts. You can, however, be more efficient if you keep a checklist of things to shut down or secure before going on a break. Your list should include the safekeeping of hazardous materials so they don't cause accidental fires. Don't forget to turn off the electrical safety switch.
4. Weather-proof the construction site
When the holidays are near, the rainy season is not far behind. With climate change, we can expect extreme weather patterns throughout the year. However, you never know when strong winds or rains will come so it's better to prepare your construction site before your people get off work for the holidays. Site fences and scaffoldings are particularly susceptible to the havoc wreaked by extreme weather. A construction safety net can help prevent accidents on the site, especially where there is danger of debris falling down.
5. Install barriers along the perimeter
nstall a barrier along the perimeter to secure the construction site and to provide a safe environment for everyone in and out of the construction site. Cover all dugouts, manholes and trenches to avoid accidents. It is also a good idea to put visible warning signs along the site. Barriers can come in the form of fences, guardrails, chains, or even construction safety nets which are very effective components of a fall arrest system.
Construction safety nets are your best bet against falling debris. These can also act as barriers to keep people out of the construction site, and to secure assets that are on site.
Make the Holidays Sure and Secure with Philippine Ranging Nets
These are just some of the ways you can maintain safety on your site over the construction holiday break. Make the necessary plans and invest in the necessary equipment in order to keep your project well-preserved while your workers get their much-needed rest over Christmastime.
For best results, choose top-quality construction netting to safeguard your site. At Philippine Ranging Nets, we offer a variety of construction nets at very affordable prices. Visit us or check our products online.